We value our patients' experience at Bogota Chiropractic and Holistic Center. If you are currently a chiropractic patient, please feel free to complete the following Client Experience Questionnaire. The Questionnaire is in Adobe Acrobat format, and requires the free Acrobat Reader to view.
Download & Print Questionnaire
Christopher Amoruso
Your Bogota Chiropractor
---
Dr Amoruso,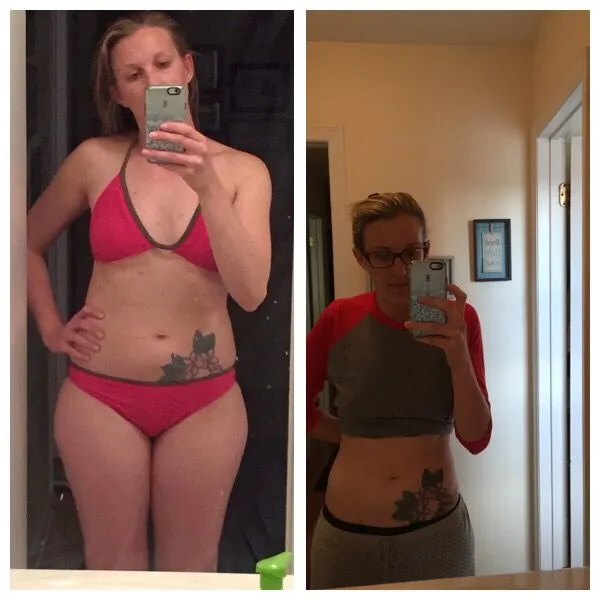 For those of you who question, "Does nutrition really matter?"
Let me share our story:
Our family started visiting Dr. Amoruso in August 2016. Our motivation for going to him was to find help for our 2 year old who struggled with asthma. As a result, we made a commitment as a family to get Elias well, no matter the cost--so, we all made the plunge into clean eating.
Since August, Elias is now off all medications (our whole family is!), all three of our boys have expanded their taste for great food, and my husband and I have seen quite the change in our bodies. He has lost about 20lbs and I have lost somewhere between 15-17lbs. Today, I took pictures to share.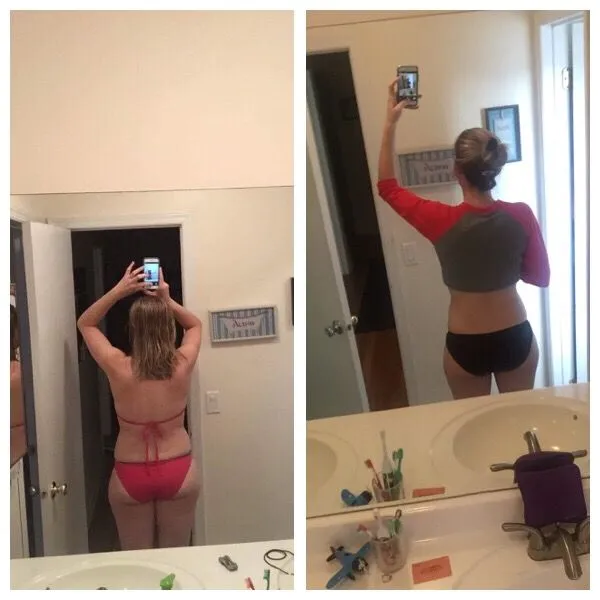 The pictures on the left are from May 2016. I was working out, very active, but eating "just like everybody else." I thought I was doing a pretty good job. I was frustrated with my body, and felt bloated daily.
The pictures on the right are from today, January 2017. I have been so busy that getting to the gym has been an unrealistic expectation. BUT, I am no longer bloated, I am down 2-3 sizes, and feeling much better.
Take the plunge. Go all in. And discover what it feels to "be well."
-Tera T. - Paramus, NJ
---
Being a patient of Dr. Rose Sr., and now a patient of his son Dr. Christopher Amoruso, I know I am in good hands. Myself, my husband and 2 kids go to Dr. Amoruso and we are confident that we are getting the best care. Chris's dad was a man who was very passionate about helping his patients and it is clear that Chris is a product of his dad. He has the same passion and talent in knowing how to help his patients.
Many aspects of my life have improved since I started being treated by Dr. Amoruso. First and foremost i have been able to get off all of my medications for asthma which were causing a lot of side effects as well. I am now able to exercise and complete my run without having any asthma symptoms at all. My energy level has certainly increased and I feel so much better.
The care i receive is excellent! Many other family members of mine are patients as well and we all feel the same. We trust him because we know he is very knowledgeable about what he does.
Thank you Dr. Amoruso.
-Debbie C.
---
Even after the first visit with Dr. Amoruso there was a definite feeling of relief. The relief was not just from the pain I continually suffered from but of peace of mind, as I finally found help. Over the years the treatment on my neck and shoulder has proved with amazing results. When the announcement of my first child came along, it was a simple decision for me that I would ask Dr. Amoruso to assist me with my prenatal care. There was no hesitation as I knew I could rely on him to guide me in the right direction in every step of the way: proper diet, exercise, and supplements. As a direct result of his guidance I had perfect weight gain, a smooth labor and a quick recovery. My daughter was born at a weight of 6lbs 9½oz and received perfect 10 scores on her AP, the ratings of reflexes, skin tone and overall health. I continue to follow Dr. Amoruso's guidance with diet and supplements for my daughter and she is happy and healthy and even teething has been almost painless for her. I am ever so thankful for all of the help, information, and good will that Dr. Amoruso has provided. I have been a patient and friend for three years and look forward to his continued practice for my daughter and myself.
-Harmony H. Felicity F.
---
In the mid-1970's my late husband, Arthur Kinoy, and I became patients of Dr. Angelo Rose, Christoper Amoruso's father. Arthur first went to him for a back problem. But because the friend who recommended Dr. Rose to us extolled his many other skills, I first saw him for a lingering cough which a medical doctor hadn't cured. Dr. Rose put me on a diet which cleared it up in the space of a couple of weeks. Except for my gynecologist, Angelo Rose was the only doctor I went to.
When Dr. Amoruso joined his father's practice I was apprehensive at first about whether he could match Dr. Rose's amazing abilities. But I quickly found out that Dr. Amoruso was more than his equal in his caring, thoughtful manner of listening to and inquiring further about my symptoms; to carefully explain things; to be humble enough to occasionally acknowledge that he might not be right in his diagnosis: and to always ask that i get back to him to tell him how I was doing. And, best of all, he has been correct in his diagnoses and cures in all but a couple of cases. I highly recommend him with no reservations.
-Barbara W.
---
Dr Amoruso,
We can't thank you enough or properly express the gratitude and love we feel for your curing our son, Frankie, of his diagnosed illness of Crohn's disease. Your continued treatments, guidance and teachings of how to properly care for Frankie and ourselves has been so invaluable.Frankie had suffered for 4 years, ages 7 to 11, with a wide array of painful symptoms and while back and forth to Columbia Presbyterian his condition only worsened. Not to mention, at this time his personality was becoming more and more suppressed.
We met you June 2011 and you immediately gave us hope. Within the next few weeks we started to see the silver lining and not only was Frankie beginning to feel well he started to genuinely smile! What a blessing!You have not just greatly improved Frankie's life but you have given him his life back. We will always be indebted to you. Dr. Amoruso you are a God sent and truly the very greatest messenger of God!
-Debbie, Ralph, Frankie, Jessica and Jake S.
---
I was a patient of Dr. Rose since I was twelve years old. When Dr. Amoruso took over his fathers practice I knew I would continue to be in great hands. For years I have struggled with back pain and many food allergies for years. With the help of Dr. Amoruso I can continue to participate in many daily activities that were painful prior to treatment. Dr. Amoruso has also taught me how to eat for my body. Cutting out foods can often be difficult but with Dr. Amaruso's constant support and guidance I have been able to adapt to a new pain free lifestyle.
-Michele C.
---
I have been under the care of Dr. Amoruso for approximately eight years. During this time he has assisted in my rehabilitation from multiple disc herniations, a degenerative hip and nearly debilitating anxiety. Before seeking his help I made the incorrect assumption that I could never lead a normal life, oh how I was wrong. It took very little time for Dr. Amoruso to set me back on track through careful work on the herniated discs. It was a great feeling to be able to not be bed ridden any longer and have the ability back as simple as putting a pair of shoes on. Shortly after receiving treatments for my discs I was briefly hospitalized for extreme anxiety and a panic attack. The doctors there told me that my only solution was to take anti anxiety medication which I refused. I continued to explain that I was under the care of Dr. Amoruso and that he discovered that I had a hiatal hernia as well which had induced a panic attack which exacerbated my anxiety, anxiety which had been minimal for years but now at its peak. The doctor from the hospital told me that it wasn't possible, proceeded to tell me that what Dr. Amoruso had told me was "quackery" and replied that if I didn't want the medication that there was nothing else he could do for me. Over the next few months, with very specific diet plans given to me by Dr. Amoruso, I could feel myself on a road to recovery. It took a couple years for me to pull in the reins on my anxiety, but as Dr. Amoruso explained, the way I live my life (long work hours, tremendous stress loads and a sub-par diet) will have a direct affect.
As he has taught me, I have learned to manage my life and I am able to not only recognize the onset of the anxiety but actually, with no better way to explain it, grasp the anxiety, embrace it and flush it right out of my body. It is truly amazing what he has done for me as I was a nervous wreck and never wanted to leave the house. In the past couple years I have also had issues with my left hip. After a MRI it was found that I had no cartilage in my left hip, something that is attributed to a military injury years prior when my discs were injured. I thought only a hip replacement was the answer. Dr. Amoruso suggested that I try following a diet that may possibly reverse what had happened. All of the foods I needed to eat were items that I loved so it was an easy task to follow. Within three days all of the pain and symptoms were gone. I was able to bend down and pick my six month old daughter up out of her play pen, get in and out of my vehicle with no issues and able to put socks on my feet without assistance.
Whether or not anyone would choose to believe what I have written would depend on whether or not you have met and been treated by Dr. Amoruso. I believe he has a gift that so few possess. His caring heart and deep passion to help his patients recover can be compared to no other. He continues to educate himself and research day in a day out. He not only explains what he is doing, the causes of how ailments occur but the importance of how to avoid other issues in the future. Dr. Amoruso has enabled me to enjoy a better quality of life, allowed me to take charge of my health and even help others who suffer from anxiety.
-Keith Furbacher