---
Welcome to Bogota Chiropractic and Holistic Center!
Your Bogota Chiropractor
---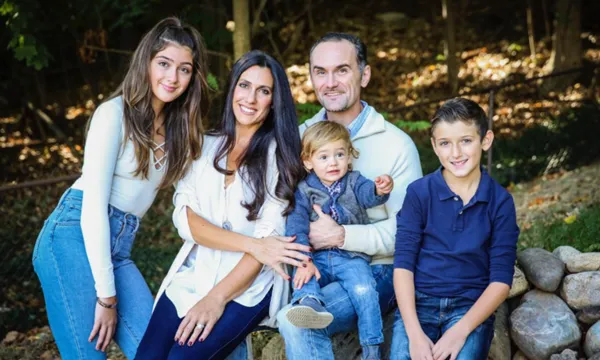 Dr. Christopher J. Amoruso is a graduate of the Rutgers College pre-med program. He attended the University of Bridgeport College of Chiropractic where he graduated in 2002 magna cum laude with a Doctor of Chiropractic degree as well as a Master's degree in Human Nutrition. During his first three years of chiropractic practice, he worked side by side with his father, Dr. Angelo Rose, absorbing and fine-tuning the skills his father was passing on to him. A voracious reader and student, Dr. Amoruso became a Certified Nutrition Specialist (C.N.S.) Certificant in July 2016. He continues to practice in Bergen County, NJ where he combines chiropractic with patient education in varying areas of healthcare including digestive/intestinal disorders, diabetes and autoimmune conditions. He is a member of the Weston A. Price Foundation and applies many of the traditional principles Dr. Price espoused in his practice. He and his family currently reside in New Jersey.
Dr. Angelo C. Rose graduated from Chiropractic Institute in New York City in 1956. A freak football injury during freshman year at William & Mary left him blind, but 8 months later, in a visit to a neighborhood chiropractor, his sight was restored. This life-changing event set him on the path to becoming a devoted believer in chiropractic and other alternative disciplines of healing. In his early years of practice he worked with pioneers in the alternative healthcare , traveling to Texas to study at Parker College of Chiropractic and also to Georgia to learn from Sid Williams, founder of Life University. His 50-year practice of chiropractic with a concentration in nutrition began in Jersey City and eventually continued in Bergen County. He raised six healthy children, all without vaccinations or antibiotics. His knowledge and skill in diagnosis and holistic treatment of his patients was surpassed only by his faith in the human body's God-given innate intelligence. His unexpected passing in March of 2007 left a void for his family and patients to fill, one which this book, which he began before his passing, attempts to fill.
---
CHECK OUT OUR RECOMMENDED READING LIST
---

Christopher Amoruso
Bogota Chiropractor | Bogota Chiropractic and Holistic Center | (201) 488-1888
71 E. Main Street
Bogota, NJ 07603